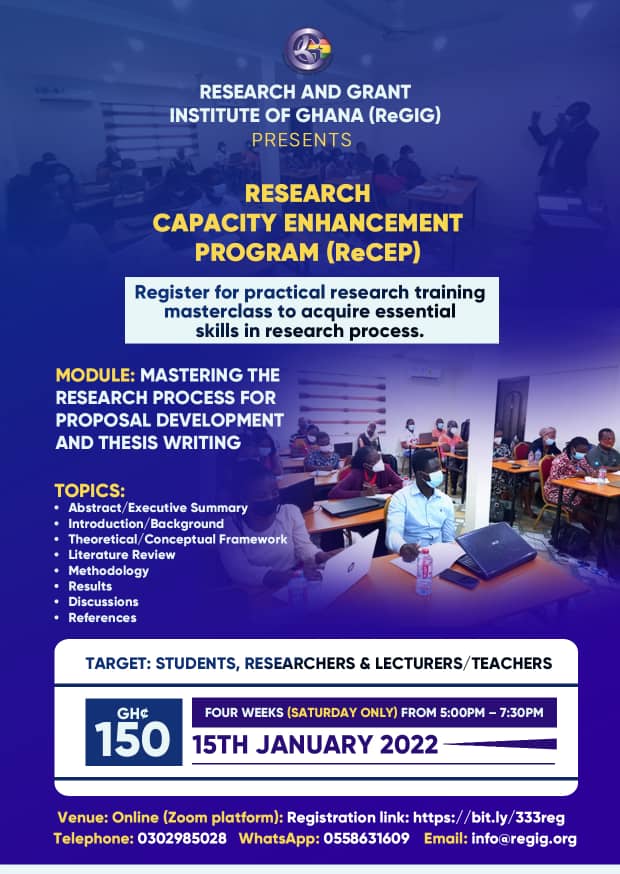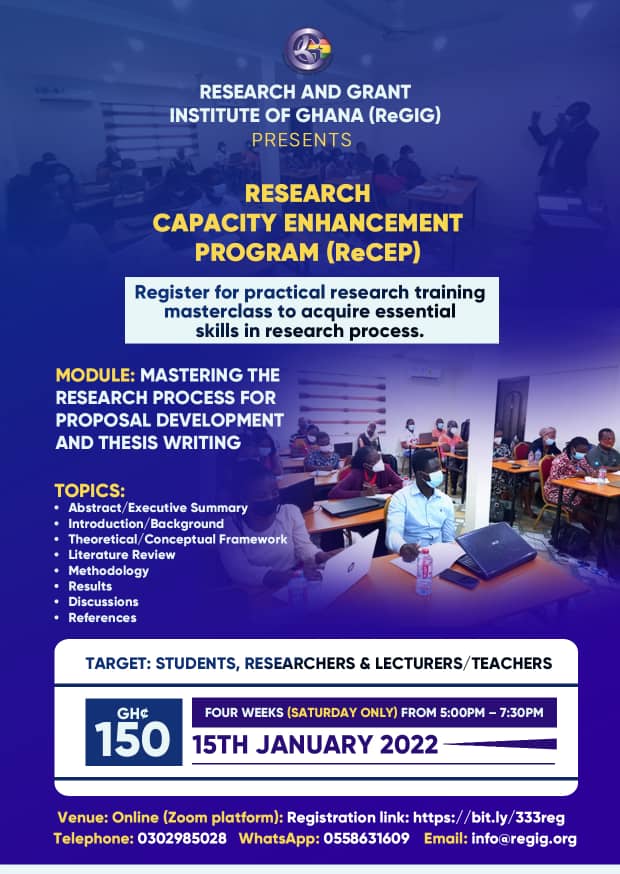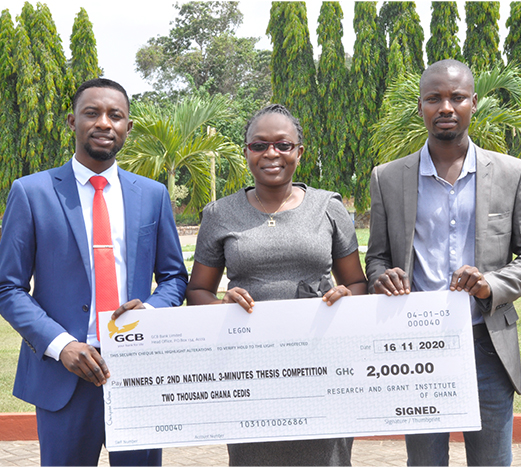 The Research and Grant Institute of Ghana (REGIG) successfully organized the 2nd National 3-Minutes Thesis Competition as part of the...
Read More
Samuel Adjorlolo holds a Ph.D. in Applied Social Sciences (with a concentration in Forensic Psychology and Criminology) from City University of Hong Kong. Prior to this, he graduated from the University of Ghana where he received Bachelor's and Master's degree in Nursing and Psychology, and Clinical Psychology, with a concentration in Clinical Neuropsychology, respectively.

Egbenya Daniel Lawer is a product of the University of Ghana, Legon, and Norwegian University of Science and Technology, Norway, where he completed master's program in Neuroscience. He is currently a doctoral candidate in Neuroscience at the University of Oslo.

Kwaku Oppong Asante is an experienced researcher and a lecturer at the Department of Psychology, University of Ghana. He has a Ph.D. in Psychology from the University of KwaZulu-Natal, Durban, South Africa and a Master's degree in Human Development from the Norwegian University of Science and Technology, Trondheim, Norway.