ReGIG's skin-neglected tropical diseases and mental health project is donor-supported by the Anesvad Foundation to promote the mental health and psychosocial well-being of persons living in the Oti Region with skin-neglected tropical diseases. The project allows the institute to: (1) uncover the mental health burden associated with skin-NTDs and the readiness of health professionals and institutions to integrate mental health services into primary and community care; (2) strengthen the healthcare system to provide mental health services to persons with skin-NTDs through resource development, training, and capacity building; and (3) form a self-help skin-NTD group to address stigma and related issues..... The Research and Grant Institute of Ghana (ReGIG), with grant from ANESVAD Foundation, is implementing a project to improve the mental health and psychosocial experiences of persons with Skin-Neglected Tropical Diseases (Skin-NTDs) such as leprosy and cutaneous leishmaniasis.

Skin-NTDs are not only visible on the skin, but they also disfigure different exposed parts of the body, culminating into troublesome and unsightly changes. Skin-NTDs are known risk factors for morbidity and mental illness in those affected and their caretakers, with increasing calls to design and implement programs and interventions to improve the mental health and psychosocial wellbeing of persons living with skin-NTDs.

ReGIG is responding to this global call through the project titled "Integrating Mental Health & Stigma Reduction Programs into Primary and Community Care of Persons with Skin-NTDs in Ghana". The project will strengthen healthcare system to provide mental health and psychosocial support by developing guidelines, tools and interventions as well as build the capacity of health professionals to provide integrated healthcare.

Other activities to be undertaking include research project to increase understanding of skin-NTD and mental health burden in Ghana, organizational resources, and readiness to implement integrated healthcare, and to form skin-NTD peer-support group to address stigma.

A national stakeholder engagement was held in Accra to create awareness about the project and more importantly solicit stakeholder inputs on the proposed project implementation plan and focus.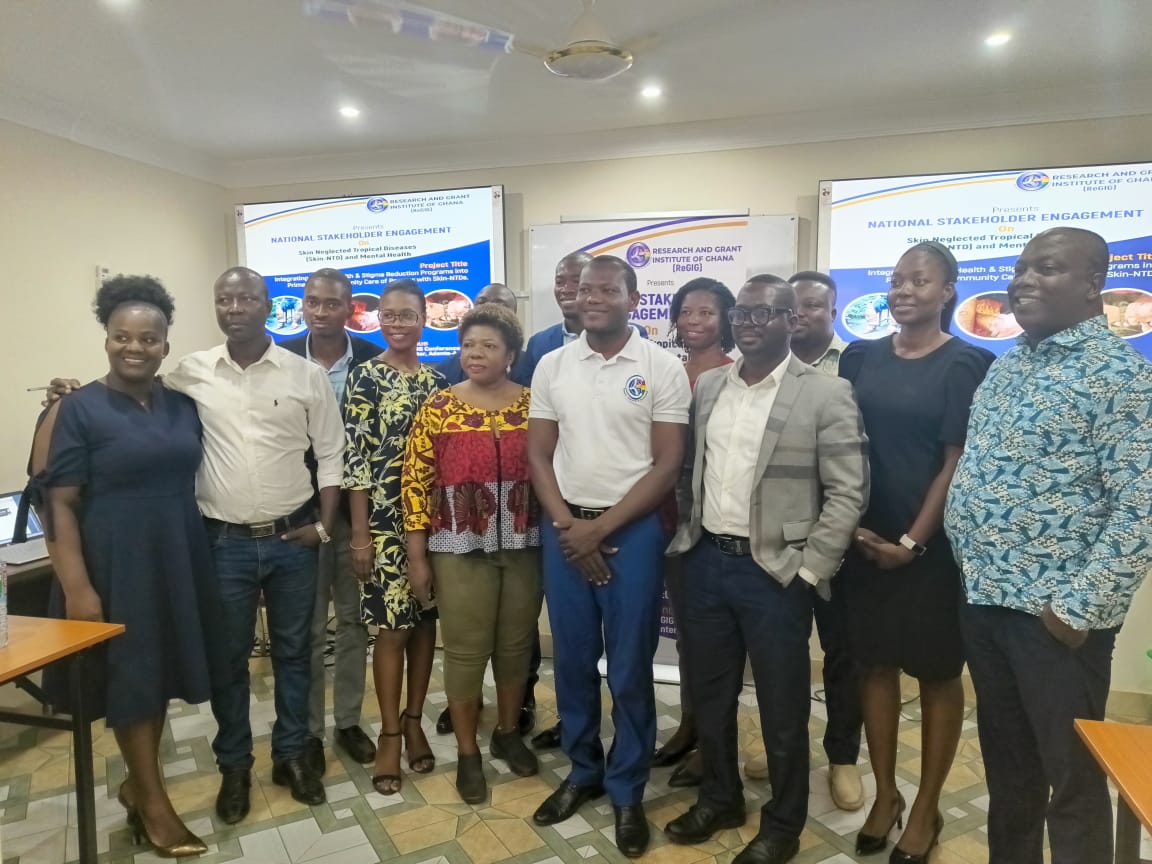 Stakeholders were drawn from Ghana Health Service, Mental Health Authority, Psychiatric Institutions, Oti regional health directorate, academia, and NGOs.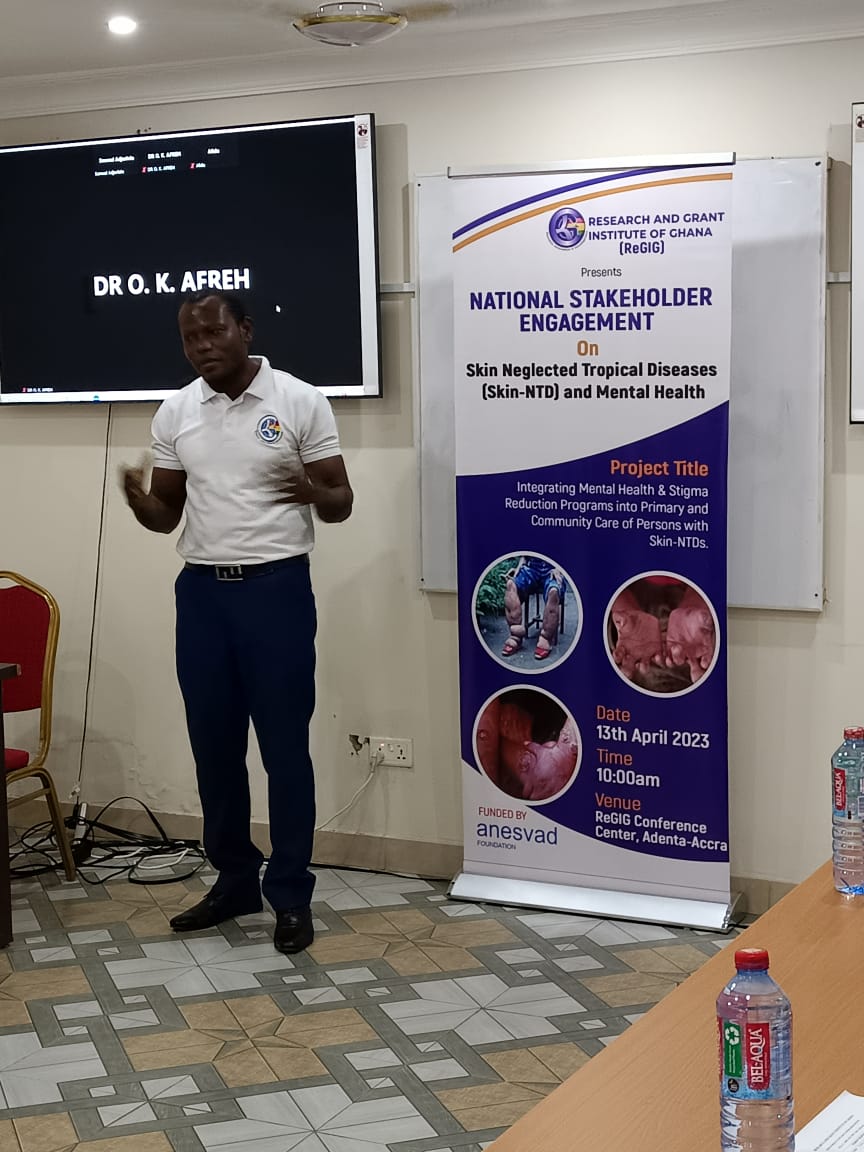 Presenting on behalf of ReGIG, Dr. Adjorlolo reiterated the near-neglect and absence of mental health interventions for persons with skin-NTDs. The stakeholders lauded the initiative, adding that it would significantly improve access to mental health services for persons with skin-NTDs.
---