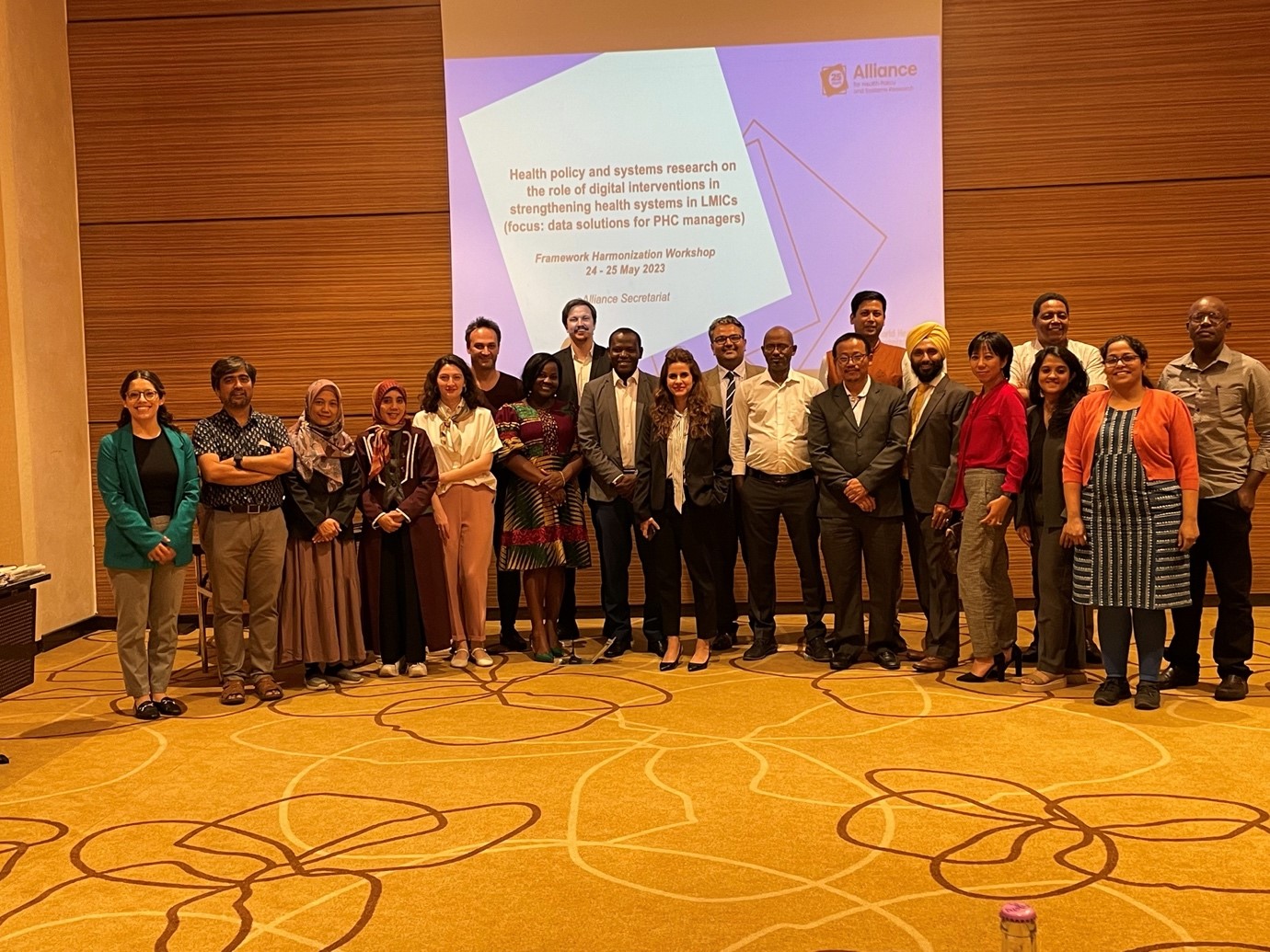 The project will investigate the contribution of the DHIMS and LHIMS to healthcare planning, decision-making and policy interventions by primary healthcare managers in Ghana over the next 15 months. The outcome of the project is expected to strengthen the Ghanaian healthcare system by addressing barriers and challenges associated with the utilization of healthcare data by primary healthcare managers.

The proposal by ReGIG was the only one selected for funding from the four applications from Ghana. The team from ReGIG is led by Dr. Samuel Adjorlolo, the Executive Director of ReGIG, with support from researchers and health system practitioners from the University of Ghana, University of Cape Coast and Ghana Health Service/Ministry of Health.

Represented by the Executive Director, ReGIG participated in a framework harmonization workshop in Tunisia from 24th to 25th May 2023 in preparation for the implementation of the Digital Health Information Management Systems project. The workshop was organized by the WHO's Alliance for HPSR

The harmonization workshop brought together ten (10) organizations from low- and middle-income countries who were funded by the WHO's HPSR to investigate salient digital health interventions in their respect countries. The countries were Ghana, Bhutan, Zimbabwe, India, Pakistan, Georgia, Ethiopia, and Indonesia.

The workshop offered ReGIG and other organizations a rare opportunity to share insight about their projects and identify commonalities across the projects for exploitation. The workshop also strengthened the capacity of ReGIG in health system research and policy, with a focus on WHO's digital health intervention frameworks and health system building blocks.
The Research and Grant Institute of Ghana (ReGIG) has been awarded research grant by the WHO's Alliance for Health Policy and System Research (HPSR) to undertake research into Digital Health Interventions (DHIs) in Ghana, namely, the District Health Information Management System (DHIMS) and Lightwave Health Information Management System (LHIMS).
---