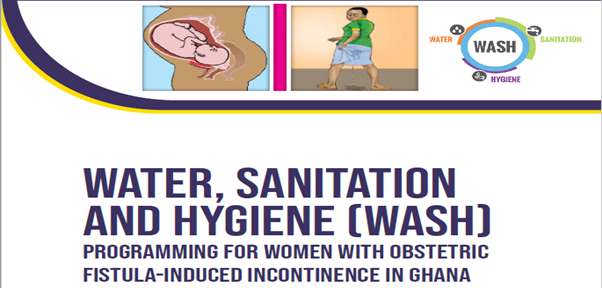 The Research and Grant Institute of Ghana (ReGIG) completed problem recognition research on the water, sanitation, and hygiene (WASH) experiences of women with incontinence resulting from obstetric fistula. The study was funded by ELRHA's Humanitarian Innovation Fund (HIF) with donation from the Netherlands Ministry of Foreign Affairs (MFA).

According to the World Health Organization (WHO), about 50,000–100,000 new cases of obstetric fistula occur every year and more than 2 million young women live with untreated obstetric fistula in Asia and sub-Saharan Africa (WHO, 2014). While WASH needs are universal for all humans to keep clean, women with obstetric fistula-induced incontinence have high demands for WASH services. These women involuntarily leak urine, feces, or both through the vagina.

However, globally, the WASH needs of women living with incontinence resulting from obstetric fistula have not been granted the requisite scholarly attention to inform the requisite intervention. In humanitarian settings where WASH services are scarce and risk factors for obstetric fistula are high, women's experiences of existing WASH system need to be investigated to build the needed evidence-base to inform programs to improve their WASH experiences.

The research by ReGIG on the WASH experiences of women with obstetric fistula induced incontinence was perhaps the first research to address this topical issue. Several interesting findings were uncovered by the research team, led by the Executive Director of ReGIG, Dr. Samuel Adjorlolo. The key findings are summarized below:
The experience of incontinence experience, particularly in public, leaves the women stigmatized, miserably shameful, embarrassed, confused, humiliated, isolated, sad/depressed, loss of self-confidence/low self-esteem.
The women have profound difficulty assessing sanitary and body care products such as diapers, soap, and Dettol.
The women adopt constipating practices such as using drugs and/or food (i.e., foods that can constipate such as bread).
The women used diapers produced from traditional and household materials such as used clothes and flour sacks to manage incontinence.
The women experienced limited support from family members, neighbors/communities in efforts to manage their incontinence.
The women are confronted with economic and social barriers such as lack of job, disruption in family ties and social system which only act to worsen their plight.
To improve the WASH experiences of women with obstetric fistula-induced incontinence, several recommendations were proposed, including (1) Production and distribution of reusable sanitary pads/ diapers, (2) Establishment/integration of incontinence-psychosocial support units into existing services, (3) Provision of economic empowerment opportunities/interventions and (4) Public education, awareness creation and advocacy to reduce stigma and discrimination.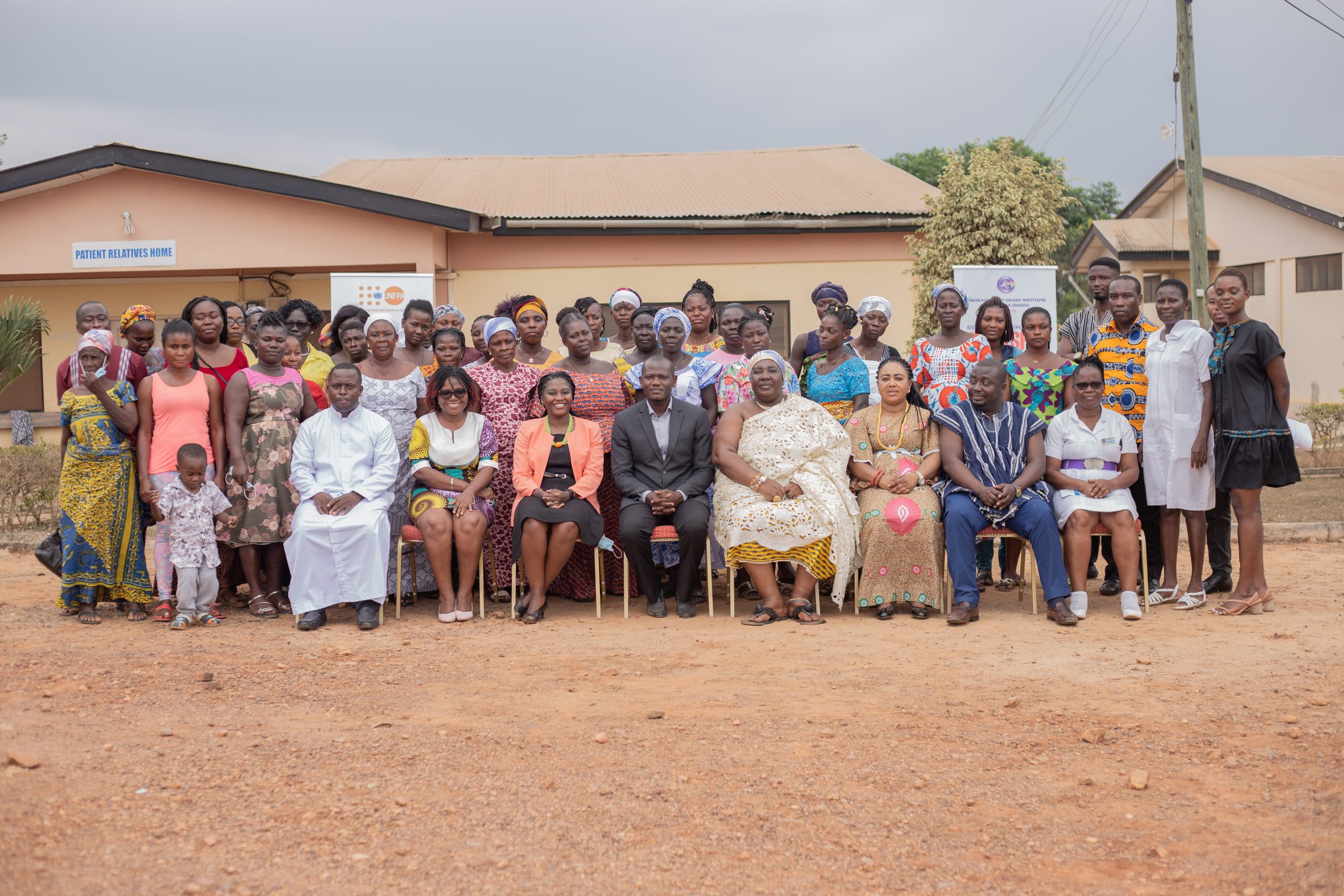 A dissemination workshop was held at Mercy Women's Catholic Hospital, Mankessim to share the study findings with relevant stakeholders, including WASH and humanitarian practitioners, health practitioners, traditional authorities and religious leaders, development partners (i.e., UNFPA) and persons with obstetric fistula-induced incontinence.

The project partners were the Coalition of NGOs in Water and Sanitation (CONIWAS) and Fistula Foundation Ghana (FFG). The United Nations Population Fund Agency (UNFPA) provided technical support.
---