The ReCEP is a quarterly training course designed to strengthen the research community in Ghana and abroad. The focal areas of the ReCEP include the research process, methodology, data analysis, publication, research, and innovation commercialization.
The Research Capacity Enhancement Program (ReCEP) is an initiative of the Research and Grant Institute of Ghana (ReGIG) to build the capacity of the research community in Ghana in scientific investigation and its processes.

Conducting research can be a daunting task to students and earlier career researchers because of the unique challenges and scientific requirement of the research process. The dynamic nature of research and the sophistication of the research process, occasioned by technological advancement, including artificial intelligence and related technologies, and the increasing adoption of new and complementary methodologies are challenging to researchers.

The availability of continuous professional development programs in research will equip the research community with the requisite skills, knowledge, and competencies in scientific investigations to address basic and applied research issues pertinent to society.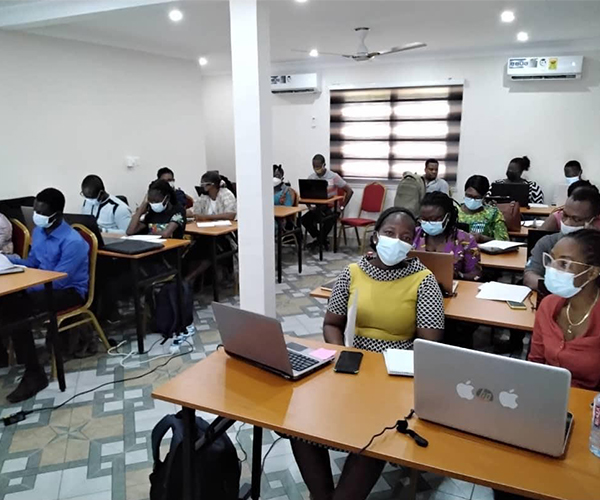 The ReCEP was instituted to address to the diverse research and innovation needs of the research community in Ghana, and to complement the efforts of the universities and research training institutions in training the next generation of researchers and scientists. The principal aim of the ReCEP is to keep the research community in Ghana abreast and updated with the knowledge, skills and competencies associated with contemporary and emerging methodologies in research, innovation, and development.
Over 200 early career researchers, comprising students and lecturers/teachers from across different parts of the country have participated in the ReCEP since it commenced in 2020. The training sessions are practical-oriented.
Hands-on training and simulation exercises are integral component of the ReCEP to ensure mastery and competence. The training is held via online or in-person (i.e., face-to-face), covering topics such as research process, mixed method design, systematic literature, and multivariate data analysis.
---